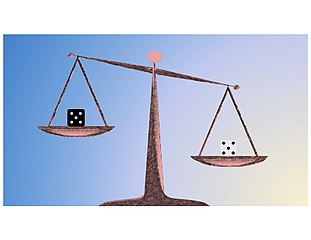 It's no secret that both Computer Science and engineering have inequalities in their participation. Join us to re-examine and discuss these inequalities via a paper by Maria Kallia and Quintin Cutts [1] on Monday 4th October at 2pm BST. This won a best paper award at ICER 2021. From the abstract:
Concerns about participation in computer science at all levels of education continue to rise, despite the substantial efforts of research, policy, and world-wide education initiatives. In this paper, which is guided by a systematic literature review, we investigate the issue of inequalities in participation by bringing a theoretical lens from the sociology of education, and particularly, Bourdieu's theory of social reproduction. By paying particular attention to Bourdieu's theorising of capital, habitus, and field, we first establish an alignment between Bourdieu's theory and what is known about inequalities in computer science (CS) participation; we demonstrate how the factors affecting participation constitute capital forms that individuals possess to leverage within the computer science field, while students' views and dispositions towards computer science and scientists are rooted in their habitus which influences their successful assimilation in computer science fields. Subsequently, by projecting the issue of inequalities in CS participation to Bourdieu's sociological theorisations, we explain that because most interventions do not consider the issue holistically and not in formal education settings, the reported benefits do not continue in the long-term which reproduces the problem. Most interventions have indeed contributed significantly to the issue, but they have either focused on developing some aspects of computer science capital or on designing activities that, although inclusive in terms of their content and context, attempt to re-construct students' habitus to "fit" in the already "pathologized" computer science fields. Therefore, we argue that to contribute significantly to the equity and participation issue in computer science, research and interventions should focus on restructuring the computer science field and the rules of participation, as well as on building holistically students' computer science capital and habitus within computer science fields.

All welcome. As usual, we'll be meeting on zoom. Thanks to Steven Bradley for suggesting this months paper.
References
Maria Kallia and Quintin Cutts (2021) Re-Examining Inequalities in Computer Science Participation from a Bourdieusian Sociological Perspective. In Proceedings of the 17th ACM Conference on International Computing Education Research (ICER) 2021 Pages 379–392, 10.1145/3446871.3469763